Club Milestones - 1928 Eoghan Mac Carthy Cup Presentation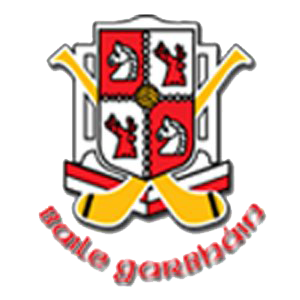 Report of the County Board G.A.A. meeting Cork Examiner, May 24th 1928 Ballygarvan Church Fund The reading of the following communication from Mr.Wm. MacCarthy, London donor of the All-Ireland Hurling Cup, elicited the applause of the memebers: 
48A Forest Hill Road, Honor Oak, East Dulwich S.E. 
A Chara,
 I will gladly order the set of medals promised as soon as you give me the word and as there is no immediate hurry for them as we have several months before us for the tournament I shall be glad to have your suggestion regarding the medals. Shall I order them right away, or leave the ordering of them till next year. My original intention was to have the medals played for this year, but as Father Russell wishes to postpone the medals till next year, I am willing to fall in with his wishes, so if you will advise me when you think the medals will be required, I will put them in hand. In order to carry out my original idea of having the hurling matches commenced fortwith I am willing to put up a cup, to be called the "Eoghan MacCarthy Cup" the competition for which will commence at once for the neighbouring parishes of Ballygarvan, this of course in addition to the medals. I am desirous that my father's name should be identified with his native place. If you will kindly let me know per return if you are willing to accept the cup I should feel greatly obliged. Is mise le meas mor, Liam MacCarthy. 
The Chairman said that Mr.MacCarthy was a very practical and enthusiastic supporter of the national games, and his generous action on this occasion as on many others was in keeping with the deep interest he took in the pastimes. The question of arranging a local tournament at Ballygarvan in accordance with the wishes expressed by Mr. MacCarthy was referred to the South-East Cork Divisional Committee.