Club Milestones - 1888 Senior Hurling Championship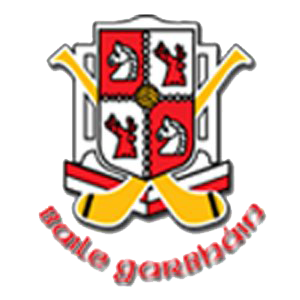 Cork County Senior Hurling Championship Sunday March 18th 1888.
BALLYGARVAN 1-2 PASSAGE 1 goal. For the first few minutes both teams regarded each other with the greatest caution, neither caring to be the first aggressors. A burst from Passage, however, soon broke the spell, and matters were commencing hot, when a foul occurred. When things were righted, Passage got onto the ball, and carried it into Ballygarvan ground, where the advantage resulted only in the usual over. On Coming again into play, Ballygarvan settled down to their work steadily, and, following up their goal-keeper's puck with advantage, soon had the oval in the enemy's territory, and finally driving it over the end line. Passage now forced the pace, but a series of rattling blows from Ballygarvan brought the work again to the Passage goal-posts, the play now waxing warmer each moment; but Passage, again spurting, passed the ball to Fitzpatrick, who, after a good run, cleverly secured a goal. The Ballygarvan cul baire's puck out was badly delivered, and the ball was returned again by Passage within a foot of the goal-posts. Ballygarvan now acted on the offensive, which they did in right earnest, taking the ball despite all obstacles through their opponents ranks and rushed in a goal without much ceremony. Both sides now played with an amount of determination and with varying fortunes, the contestants, Ballygarvan, using all their endeavours to score, but was repulsed on every attempt by the wily "dockyard" men, matters continued thus until half-time was called, when each side had a goal to their advantage. On resuming play Passage was first to commence hostilities but it was very faint, as Ballygarvan, mustering up, had the ball in possession, and after some fine play secured a point in the first five minutes. Again the ball was rolling before the Passage men who carried it to the enemy's posts and kept it in that position for fully five minutes amidst the greatest excitement, a goal being imminent at any moment. Their efforts were not successful; a grand charge by Ballygarvan, added another point to their score. Time was now drawing nigh, and Passage fought harder than ever, but it was unavailing, as the others had the goal now well on hand, foiling all their exertions until the finish. Time now being called, the score read - Ballygarvan, one goal and two points. Passage, one goal. The following are the teams:
T. Stanton
captain, J. Sheehan
P. Sheehan
M. Collins
J. Collins
J. Drinan
P. Cronin
M. Murphy
R. Walsh
T. Murphy
M.M. Murphy
P. Dineen
T. Forde
R. Dineen
P. Forde
J. Russell
J. Fehilly
J. Lavellen
D.O'Brien
D. O'Leary
umpire, Mr. J. Bowen
Passage West - David Kidney
capt; D. O'Neill
T. Kelleher
C. Dineen
D. Hogan
Danl. Sullivan
D. Hogan (2)
David Leahy
M. Fitzpatrick
D. Elvey
P. Murphy
W. Murphy
J. Shaw
E. Sullivan
D. Cadogan
M. Connell
P. Finlay
P. O'Brien
T. McCarthy
J. Collins
P. Mahony
umpire, E. Cadogan.