Club Milestones - 1886 Liam Mc Carthy visits Ballygarvan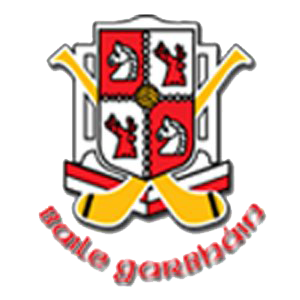 Transcript of a Letter written by Liam MacCarthy to his wife during a visit to Ireland c. 1886. Eagle Hotel, Warren Place, Cork. 
Note: The Eagle Hotel was located at No. 35 Warren Place (now Parnell Place). 
Dear Alice, I sent you a telegram this afternoon, as I was too late to catch the mail. I thought it would be as well to let you know how I was. I suppose you received the letter I sent from Bruff. I met several people who knew my mother but I will not trouble you about sending an account of all I heard but will leave it until I come home. I left Bruff on Wednesday night but missed the night train to Cork so I stayed the night at Kilmallock with a good Irishman by the name of Donegan. In the morning I went by train to Cork. It really is one of the finest cities I ever saw! I will give you a description of it when I come home. I was rather tired on Thursday after travelling so much so I did not go beyond the city of Cork. On Friday I took the sidecar to Ballygarvan. It was a splendid drive but I was rather surprised when instead of finding a nice village there was only two or three poor cottages and these were very much scattered. I went into the chapel yard and whilst there a little girl brought me the key of the chapel and I went in. Well, it is a very pretty little chapel; the baptismal font is on your left as you go in the door. There are two galleries one each side of the altar and the most curious sight to me was that the holy water was in a well let into the wall of the chapel. After staying there for a while I went into a public house kept by a Mrs. Twomey who knew my father well and who gave me a lot of news about the old neighbours. She tells me there is only one of the family on my father's side and she lives in a place called in English, "The Black Hole" but father will know the Irish of it. She is married to a man by the name of Buckley. I visited Ballygarvan burial ground and shall never forget it for in going among the tall grass I slipped into a sunken grave and nearly broke my leg. I have not been able to walk since without a stick. I don't think it is very much. I visited the Holy Well and drank some of the water. The name of the well is Kill (something father will know). I saw a lot of crutches on one of the graves and on a bush near the well there must have been a thousand rags. There is a lot more to tell you but I will leave it until I come home. Hoping yourself and the children are well. (Signed) Liam. Editor's Note- The "Black Hole" refers to Poll Dubh or Pouladuff. Cork. The grave of Fr. Florence McCarthy PP, Ballygarvan and Douglas, R.I.P. 24-2-1805 is a resort of pilgrimage at Killingley cemetary.